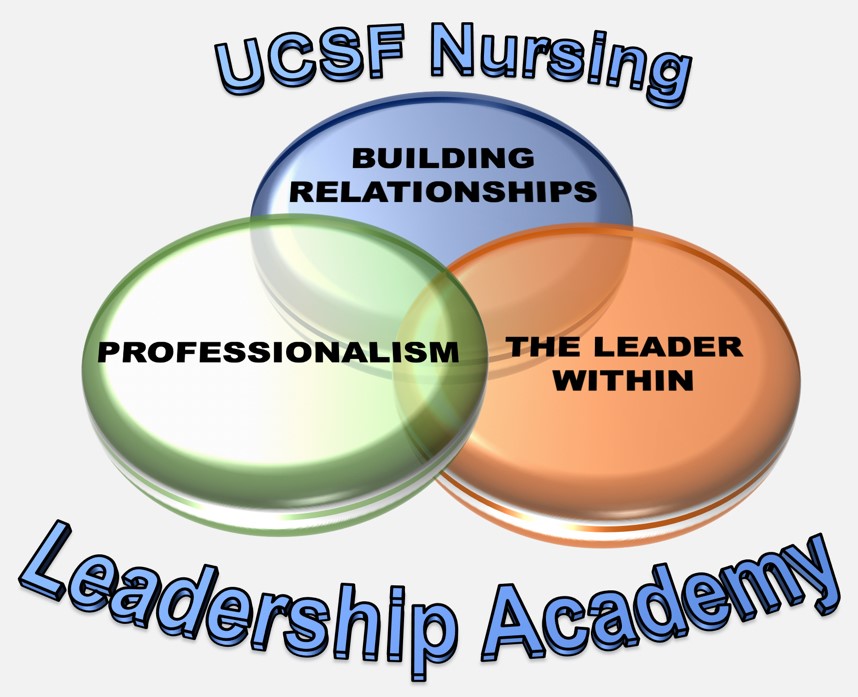 Provide an innovative approach to facilitate relationship building for personal and professional growth of newly appointed nurse leaders and include a mentor/mentee collaboration opportunity. 
Program Description
The cohort-based academy style of this program will provide an opportunity for new nurse leaders to connect monthly with their peers to engage in leadership development activities, reflective practice strategies and career cartography.  The program participants will each be paired with a leadership mentor to help grow their professional style and enlighten their transformational experience. 
Background
Current evidence suggests there is a correlation in financial impact of nurse leader turnover with the inadequate preparation of nurses to fill these roles.  A key solution to bridging this gap was identified in the Institute of Medicine (IOM) report of 2010 reinforcing the call to nurses to mentor those new in their role. 
Stakeholders
Name/Title

Area of Responsibility

Nurse Executive Council

Overall program oversight

Adam Cooper, MSN, RN, Continuous Improvement and Affiliate Nursing Quality Director, Center for Nursing Excellence and Innovation

Michael Francis, DNP, RN, Nursing Professional Development Director, Center for Nursing Excellence and Innovation

Co-Lead program facilitators and curriculum development

Hannah Jang, PhD, RN, Lead Nurse Research Scientist, Center for Nursing Excellence and Innovation

Nursing research and data analytics

UCSF Experienced Nurse Leaders

Academy facility and mentors
Project Scope
This opportunity will be available to all division/department level nursing leaders within UCSF Health.
Definitions
Mentoring: Mentoring at its heart is a process in which a wise and trusted counselor or teacher, known as a mentor, provides sage advice to a less experienced individual known as a mentee.
Mentor: A skilled and knowledgeable expert who has expressed an interest and is committed to a formal supportive relationship with a nurse leader or aspiring nurse leader which will enhance the professional growth and development of that individual. Mentors would be self-identified on a volunteer basis from those nursing leaders who have been in a leadership role for at least 18 months. 
Mentee: A mentee demonstrates similar qualities and actions to that of a mentor. In addition, a mentee is someone looking to grow professionally and personally and is open to building a professional relationship with someone based on the above qualities and actions. Mentee's would volunteer to participate in the new leader academy and have less than 12 months in their nursing leadership role.
Facilitator: Assists the mentor and mentee in working effectively and collaboratively during the mentorship program. The facilitator supports both parties impartially by acting as a liaison and resource.
Academy Structure
Include two hours per month for either in person or online sessions with an official kick off in August 2020 and an official graduation in July 2021.
Each of the sessions would include an opportunity to learn about and apply content from one of the three practice areas of the academy:  relationship building, the leader within, professionalism.
Mentor/Mentee matching would occur during the months of August and September with a formal kick off of mentorship at the October session. 
Mentor and Mentee would connect for about an hour each month on an identified leadership topic.
Academy participants would be expected to pay forward their experience and participate as a mentor to future cohorts.
Academy Practice Areas (Theoretical Framework)
The framework of the practice areas were identified through assessment of the American Organization of Nursing Leaders (AONL) competency domains for leaders.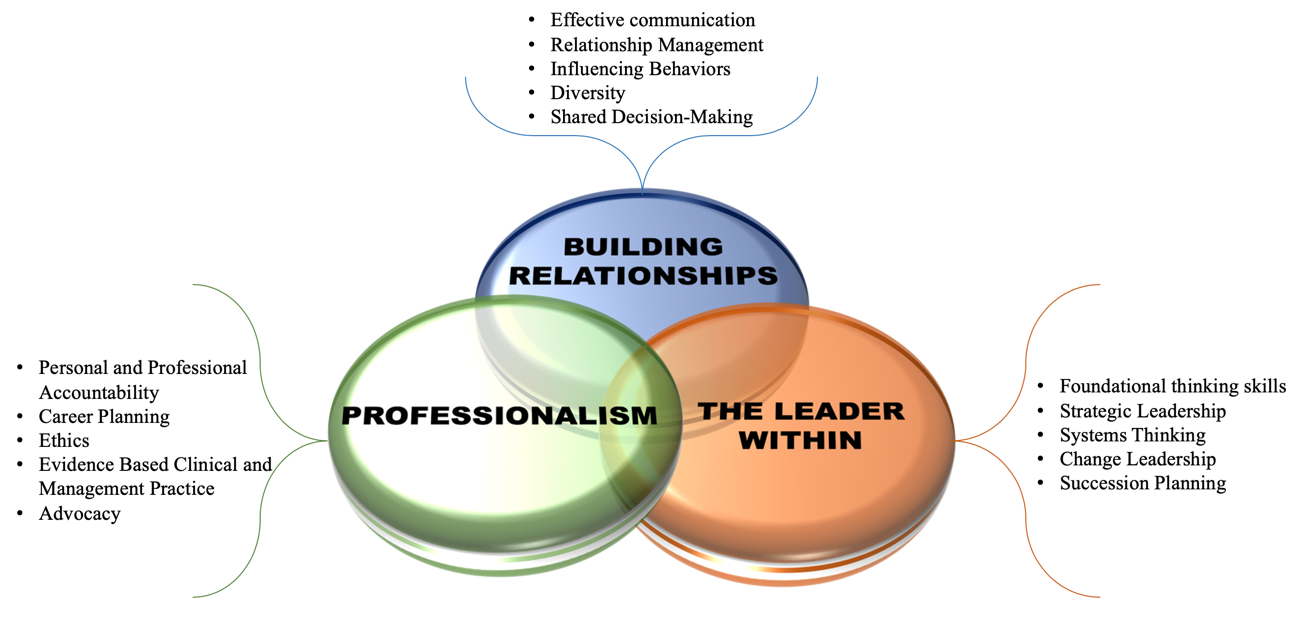 Proposed Academy Timeline
June and July 2020 would be the months for new leaders to self-identify and apply to the academy and for mentors to self-identify and submit a profile for mentee matching
August would kick off the first leadership cohort
Once identified mentor would be asked to participate in five of the monthly session to further strengthen the mentor/mentee relationship.

Data Collection and Analysis
The Mentoring Relationship Challenges Scale (MRCS) developed and validated by Dr. Ellen A. Ensher will be the data collection tool.  Permission has been granted to utilize this tool for our UCSF Nursing Leadership Academy participants
The survey consists of 23 items scored using a 5-point Likert scale and has three overarching themes: commitment and resilience, measuring up to standards, and career goal and risk orientation.
The survey would be administered on the following schedule:
Day one: pre-data
Month four: mentoring beginning phase
Month seven: mentoring middle phase
Month twelve: mentoring mature phase
Month eighteen: mentoring follow-up phase
Proposed Expected Outcomes
Engagement in our NDNQI quality metrics and Press Ganey patient satisfaction through unit based transformational leadership
Increase new leader retention through mentorship
Improved leader satisfaction leading to improved employee commitment
Maintain alignment with Magnet standards
Minimum Qualifications for Application
Academy applications are open to all UCSF Health nursing division/department leadership employees
Mentors will have at least 18 months of nursing leadership experience
Mentees/academy participants will have 12 months or less experience in their nursing leadership role at UCSF
A genuine desire to engage in the three academy practice areas and apply the concepts to nursing leadership roles